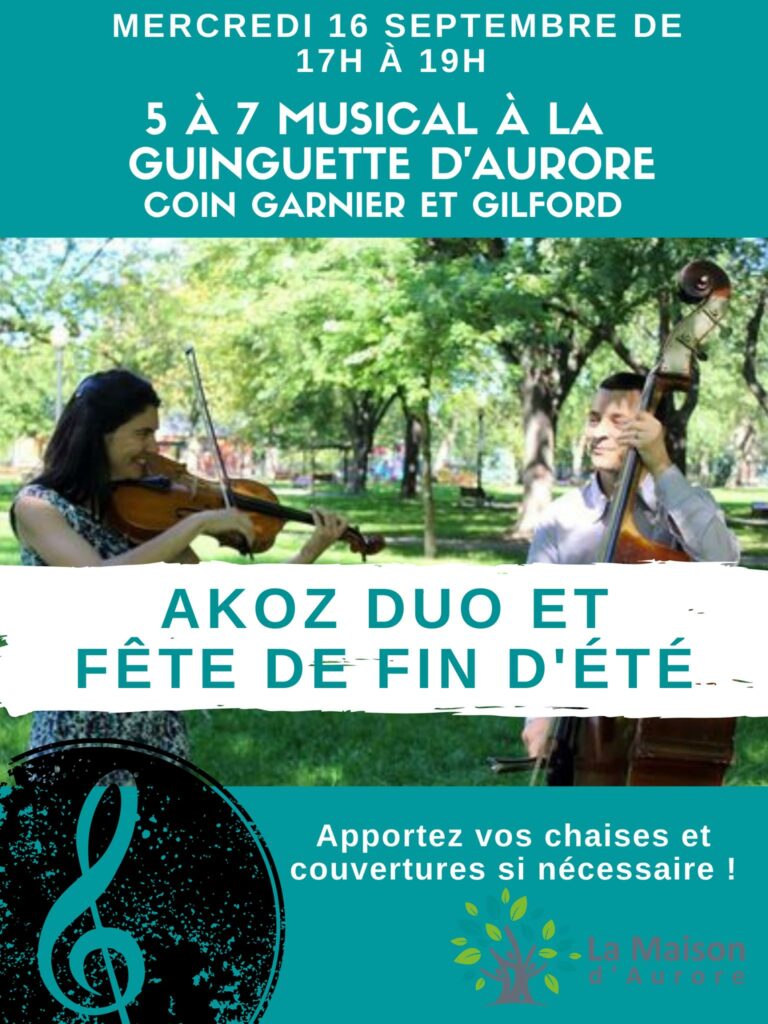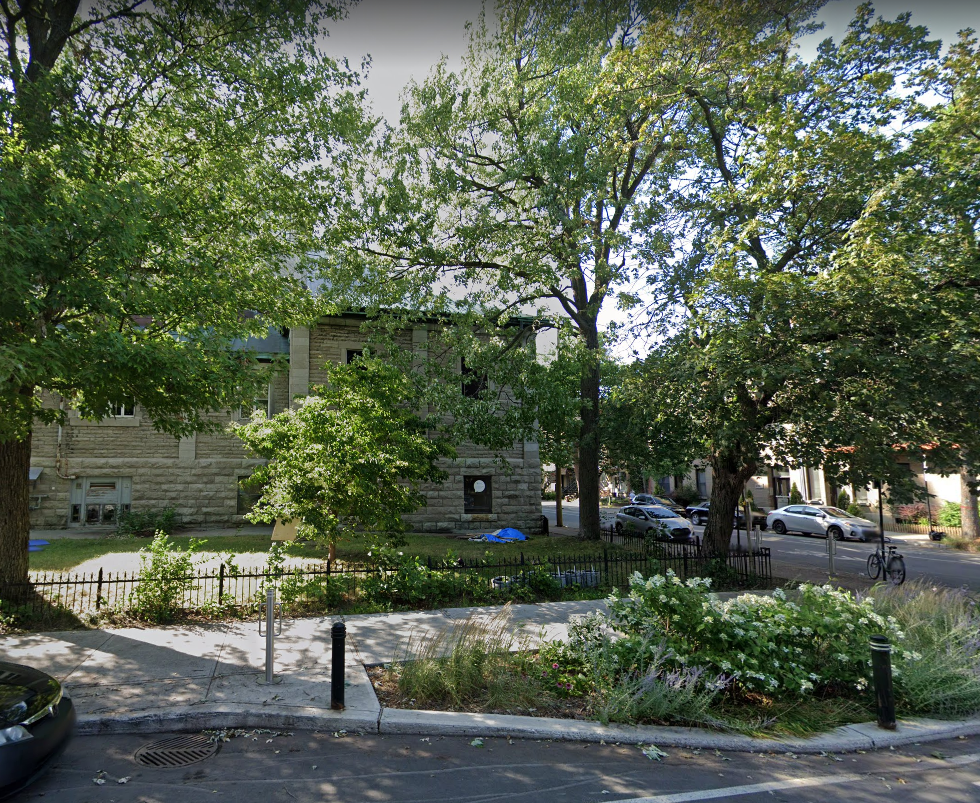 at the closing party of the Guinguette d'Aurore
Let's celebrate together the success of the second edition of À nous le Plateau!
Join us at this event closing of Guinguette d'Aurore for the summer. The Guinguette d'Aurore is located at the back of St-Stanislas-de-Kostka Church, corner Garnier and Gilford.

For the occasion, the Maison d'Aurore organizes a concert with the Akoz Duo!
Akoz duo is a string duo created in Montreal by Julie and Olivier Babaz. In addition to composing original pieces for double bass and viola, the duo's musicians are careful to highlight unusual playing modes such as the integration of kalimbas on the double bass, the exchange of roles in the arrangement or the development of improvisation tracks. Their artistic and personal backgrounds lead them to integrate multiple influences and styles into their music.
Come and discuss with us!
Bring your drinks, chairs or blankets.